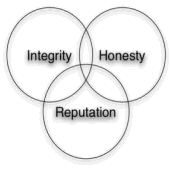 China Plastic Synergy Group is a professional company specialized in making all kinds of plastic injection molding products (plastic pallet, plastic box, plastic container), plastic blow molding products (plastic bottle, oil cans), rubber molding products, plastic rotational molding products (plastic toys, plastic case),  plastic vacuum forming products, plastic extrusion molding products and so on.
Set up in 2003, our company has cooperated with hundreds of China plastic manufacturers, and has more than 40 responsible employees now, including client managers (with good communication skills in English), project engineers(every one has 5-10 year's professional job experiences), project QC(every one has 3-6 year's professional job experiences), logistics managers. China Plastic Synergy Group runs cost reduction analysis, executes sourcing or custom manufacturing projects in China and shipping products to the world.
Till now, China Plastic Synergy Group has handled hundreds of sourcing and custom manufacturing projects for client. We focus on execution and quality assurance, and are always customer-centered, process driven, and enthusiastic about China Plastic Manufacturing.We pride ourselves for bringing our customers experience, China know-how, and world-class manufacturing quality.
As a member of China Plastic Industry Federation, our company has been engaged in customized service industry for eighteen years, Since our business is majorly oriented to European and American markets, we have rich experience in tailoring our products to the needs of clients from these regions.